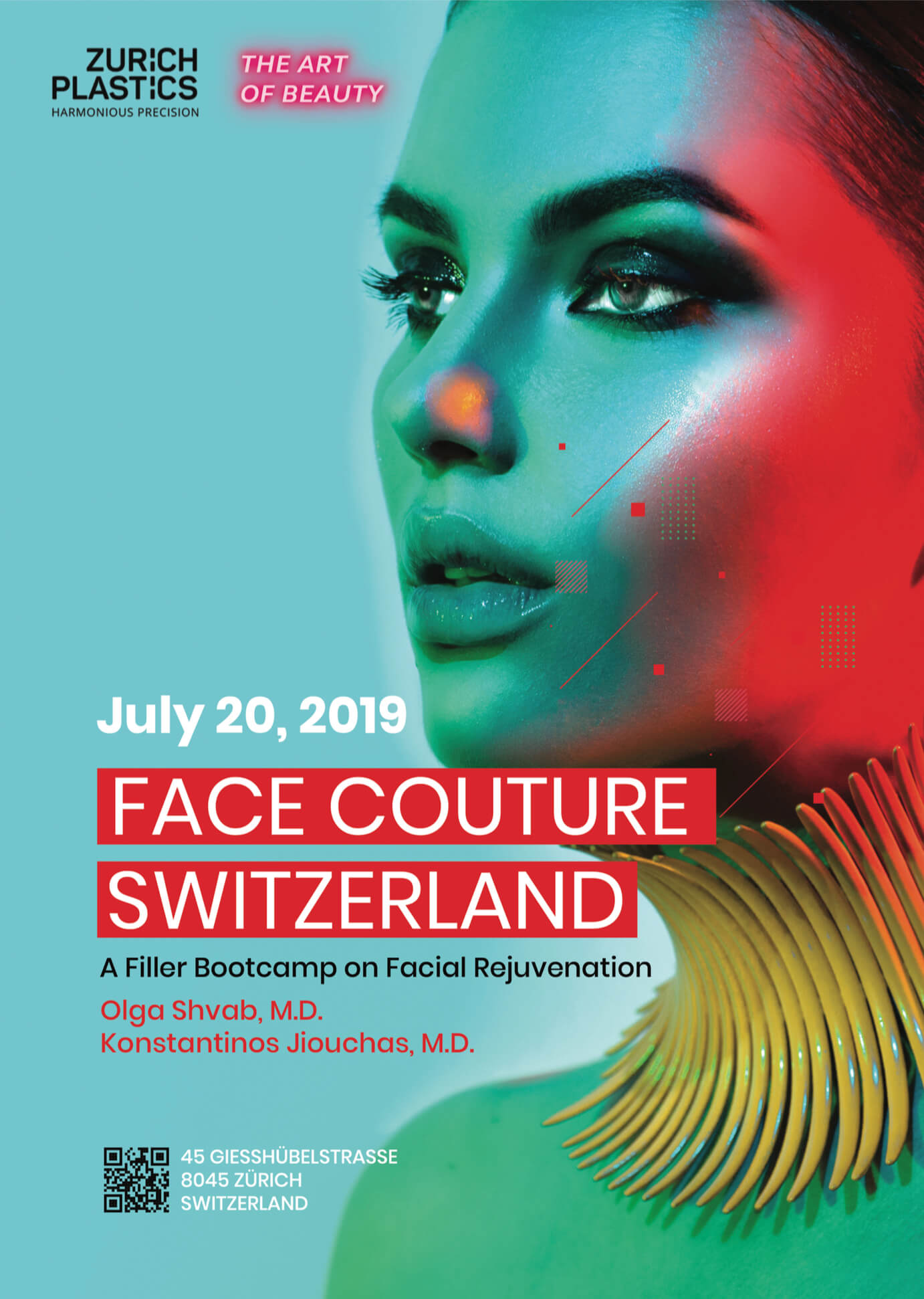 Masterclass
International master class Face Couture in Zurich, Switzerland!We are pleased to invite you to attend the international Master Class Face Couture 2019 Advanced Level which will be held on July, 20th in Zurich, Switzerland. You will be provided with a unique international techniques using dermal fillers to achieve contemporary trends in facial aesthetics.
This is a World Class aesthetic training where you will gain valuable experience of both intermediate and advanced level injection techniques. "Top-model facial reshaping", "Hollywood Lips" and other top techniques for creating ideal facial proportions: "Model-like face" – the most desired, expensive and fashionable face.
– Detailed work with Phi-tools for creating ideal results working with facial proportions.
– Facial anatomy proficiency for confidence and safety of work, you will gain complete understanding of facial anatomy and physiology.
– Overview and management of fillers complications.
– Precise planning and execution of the Liquid Rhinoplasty.
– Jawline Contouring and Chin Augmentation with the NEW Volux Fillers.
– Key theoretical knowledge and practical skills from world's leading experts.
– Live Demonstrations on stage
On successful completion of the Face Couture Switzerland 2019 master class, you will receive a certificate of attendance signed by Dr. Olga Shvab and Konstantinos Jiouchas
For more information visit our registration site https://facecoutureswitzerland2019.eventbrite.com or email us at info@zurichplastics.com